Youngs – JOY (Music Video)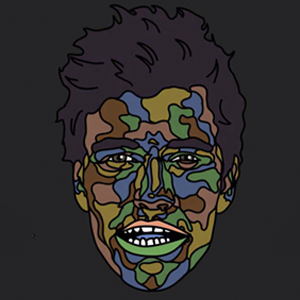 Today Melbourne indie-electronic crew Youngs premiere a stimulating music video for their latest single, 'JOY.'
Using a combination of flash, illustrator and an assortment of after effects, the video's creator Meat Sauce (otherwise known as Elliot Gannon) has given life to the hypnotic visual accompaniment with his colourfully abstract animations.
"My Dad once told me theres no such thing as skin colour. Just remember skin isn't pink, it's red and purple and orange. I took this and abstracted it into a more graphic style" – Meat Sauce
Inspired by Animal Collective's breakout album (Merriweather Post Pavilion), 'JOY' sets off on a musical journey of its own, driven by a strong assembly of warbling synth, airy guitars and a cavernous splay of atmospheric production. Vocalist Todd Watts maintains the songs momentum with his delicate and comforting vocals, as his words take on an ironic exploration of a contemporary moment.
Recorded, mixed and produced by Anna Laverty at Sing Sing Studios in Melbourne, 'JOY' is an oscillation between disappointment and immersion. It's about a hint of frustration in a moment of content.
'JOY' is available now for a 'name-your-price' deal through the Youngs Bandcamp page.

Facebook.com/Youngs.au | Soundcloud.com/youngstheband | Twitter.com/Youngstheband