Youngs – JOY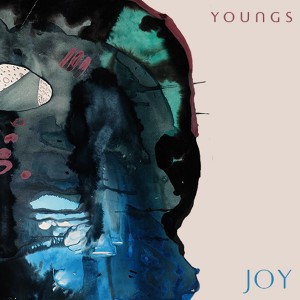 'JOY' is the exciting new single from an indie-electronic four piece from Melbourne who go by the name Youngs; named after the Physicist Thomas Young, who conducted self-experiments on his eyes to isolate individual parts of the colour spectrum.
Heavily inspired by Animal Collective's breakout album (Merriweather Post Pavilion), 'JOY' sets off on a musical journey of its own, driven by a strong assembly of warbling synth, airy guitars and a cavernous splay of atmospheric production. Vocalist Todd Watts maintains the songs momentum with his delicate comforting vocals, as his words take on an ironic exploration of a contemporary moment.
"We wrote JOY as a critic of pleasure. This is the first product of our new approach to song writing, where we have focused closely on linking the lyrics and music. Our experimentation with new gear has allowed us to connect more with our songs. 'JOY' is not about some grand event like a love story or a tragic loss. It's trying to amplify some of those lingering thoughts. The thoughts that should be discarded but is instead discussed" – Youngs
Recorded, mixed and produced by Anna Laverty at Sing Sing Studios in Melbourne, 'JOY' is an oscillation between disappointment and immersion. It's about a hint of frustration in a moment of content.
'JOY' is available now for a 'name-your-price' deal, over at the Youngs Bandcamp page.

Facebook.com/Youngs.au | Soundcloud.com/youngstheband | Twitter.com/Youngstheband