Twin Caverns – Glass Balloon EP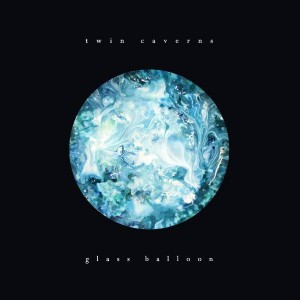 Glass Balloon is the debut EP from Sydney electronic duo Twin Caverns, a culmination of the music they have been gradually releasing since early 2014, as well as a previously unheard single called, 'Truth'.
Comprised of 23 year old Louise Millar and Michael Macias, Twin Caverns create their sound by blending delicate guitar riffs, carefully produced electronic beats and a generous does of nostalgic vocals for those smooth, warmly feels.
Glass Balloon EP was written and recorded in a bedroom studio within Sydney's Inner West. It was then taken to Studios 301 to be mixed by Jack Prest and mastered by Ben Feggans (who are collectively known for their work with Flume, Willow Beats, RUFUS and Flight Facilities).
The EP largely explores the intricacies of intimacy and the ways in which people hold and mould each other.
Over the last 12 months, Twin Caverns have released three official singles, all of which have awarded them praise and support from the global online music community. This has included features on sites such as NME Magazine, Pigeons & Planes, Indie Shuffle and Earmilk, as well as being played across the Australian radio airwaves. This has all in turn led to Twin Caverns being invited to support the likes of Vancouver Sleep Clinic, Husky, Willow Beats, SAFIA and The Kite String Tangle at some of their Australian shows.
Renowned Sydney-based artist and graphic designer Simanion, is responsible for the creation of EP's artwork.
You can purchase a copy of the Glass Balloon EP now through iTunes or Bandcamp.

https://www.facebook.com/twincavernsmusic | https://soundcloud.com/twin-caverns |  https://twitter.com/TwinCaverns