Tabrill – Moving On (ft. Feki)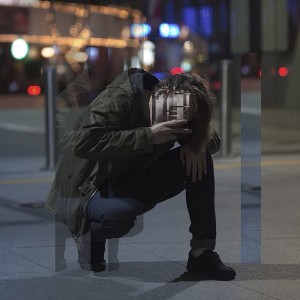 Tabrill is the solo project of Brisbane newcomer Zach Alvos, a young electronic producer who is kicking off 2015 with a brand new single called 'Moving On,' featuring fellow Brisbane beat-maker Feki.
Written and recorded during the early hours of the morning, 'Moving On' is a clear demonstration of Zach's growth as a producer. Drawing influence from the likes of Porter Robinson, Mr. Carmack and Flume, Zach has created a dynamic arrangement of electronic beats, sampled percussive sounds and invigorating vocal cuts. These elements are complimented nicely by Feki's unique influence and compelling production techniques, resulting in another stellar addition to the Tabrill repertoire.
In 2012 Zach Alvos made the move from the Sunshine Coast to Brisbane, which is where he began to focus more time on his production and compositions, experimenting with many varying styles of electronic music before settling into his current future-beat sound.
"At the time Dubstep was THE genre to make, so that's what I ended up doing. Despite the negative connotations associated with dubstep, I see it as one the most important moments in my producing journey. It taught me about sound design and gave me my first taste of success" – Zach Alvos
'Moving On' is the second single to fall from Tabrill's forthcoming Revision EP, the first being 'Cold Pill' which saw its release in the later months of 2014, awarding Tabrill the praise of Australian radio stations and music websites around the globe.
'Moving On (ft. Feki)' is available to download for free via the Tabrill Facebook page, and the Revision EP will be seeing its release through iTunes on January 28.

Facebook.com/Tabrill | Soundcloud.com/tabrill | Twitter.com/TabrillTime
–
Facebook.com/Fekibeats | Soundcloud.com/fekibeats | Twitter.com/Fekibeats