Passerine – Synthetic Heart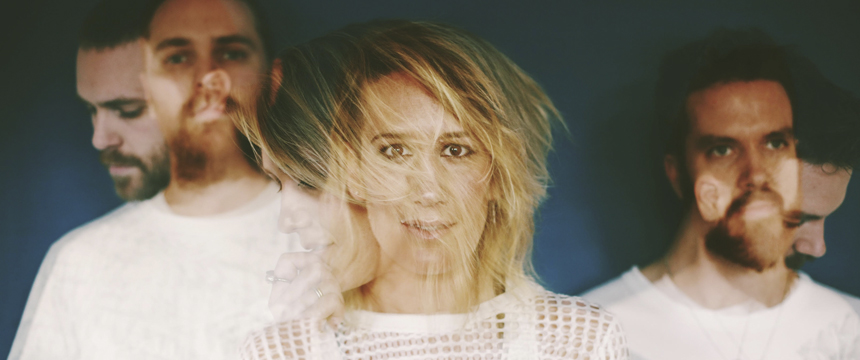 This week sees the release of a great new electro-beat track called 'Synthetic Heart' by Melbourne trio Passerine, as they give us just a tiny peek at some of the exciting new material they've been working on.
The basic idea for 'Synthetic Heart' came to Passerine's Ben Murphy one day while experimenting some new toys he'd just acquired. He was playing around with a particular virtual synth and came up with the main verse. He took the idea to his band-mates Alex and Phoebe, who immediately started bouncing back their own ideas and suggestions, as the track slowly began to unfold.
"I showed this new idea to the others and they both really liked it. We all had different ideas for the basic rhythmic groove, so I went back and made something like 20 variations with tiny adjustments to the drum and bass patterns, a kick here or a snare nudged over there etc, and from there we decided which was the best one to move forward with" – Ben Murphy
Passerine had what they thought was a potentially great song with a super catchy groove and fun overall sound, and it was now up to Phoebe to take it to the next level with vocals and melodies.
"One night after a gig, I was excited about this new track and so I stayed up late and drunkenly hummed out a few melody ideas – which I also recorded. Shortly afterwards, I watched a movie called Ex Machina, and it really spoke to me. I loved how it explored artificial intelligence, man vs machine and that balance between natural and digital worlds – without giving the plot away, the imagery in that movie really inspired me to write the lyrics" – Phoebe
'Synthetic Heart' marks a slightly new direction for Passerine as they continue to build on their self professed "galactic soul breaks" sound, and it's also the first track where they've recorded and produced everything themselves – except for the vocals and final mixing which was handled by Nic Lam (Jaala, dxHeaven). They set out to make a track that represented what Passerine was all about, while at the same time really capturing the cross-breed of Organic and Electronic sounds they've been making themselves known for.
'Synthetic Heart' is available now from iTunes and on Spotify, and for a limited time you can also score a free download via Passerine's Soundcloud.
https://www.facebook.com/thisispasserine | https://soundcloud.com/thisispasserine
https://twitter.com/thisispasserine