Motion Picture Actress – Hiders Waltz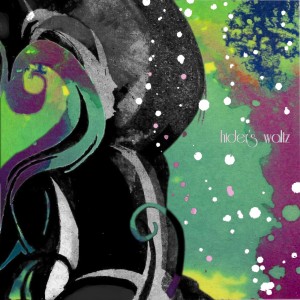 'Hiders Waltz' is the latest single from Thomas Brydon, a Brisbane-bred electronic producer who's been making a name for himself as, Motion Picture Actress.
Drawing from an admiration of Dorian Concept, Nicolas Jaar and Taylor McFerrin, 'Hiders Waltz' exhibits multiple layers of electronic instrumentation, which have been masterfully arranged by Brydon's impressive production techniques. A potent electronic beat, together with his manipulated vocals add a cavernous texture to the track's ambiance, shaping an exciting new direction for Motion Picture Actress.
'Hiders Waltz' is the catalyst to a period of time where Brydon began to emerge from a creative slump, a revival that came at the hand of an inspirational individual.
While studying at the Brisbane Jazz Music Institute back in 2011, Brydon began experimenting with electronic music using everyday sounds; bouncing ping-pong balls; the swish of a tennis racket; the sound of the falling and spattering rain. This experimentation quickly evolved into a cohesive and unique sound, giving birth to Motion Picture Actress.
Hiders Waltz' is available to download for a 'name your price' deal over at the Motion Picture Actress Bandcamp page, but be sure to show your support by following him on the below socials.
You can also pick up a copy of Motion Picture Actress's 2013 debut EP, See Water, from Silo Arts Records.

Facebook.com/motionpictureactress | Soundcloud.com/tbit | Twitter.com/MPActress