Midnight Pool Party – 'Waiting'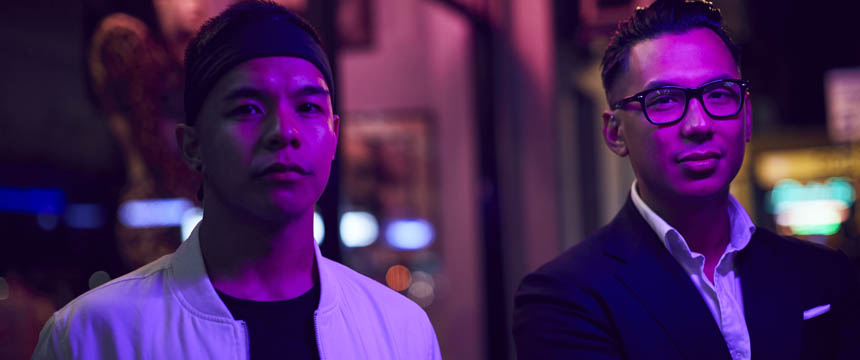 Sydney duo Morilla & Oliver Dela Cruz, aka Midnight Pool Party, return this week to share their animated and addictive new single 'Waiting', which is also just the first taste of their forthcoming debut ep 'Dalliance'.
'Waiting' is a slow-burning track that takes the fundamentals of dance before it let's go and drops into a pool of smooth vocals, crisp, disjointed drums, fuzzy synths, gorgeous piano house and every so often a bass guitar lick that gives the track it's groovy nuance.
Acting as the first preview of Midnight Pool Party's forthcoming debut ep, 'Waiting' heralds the duo's move to develop as producers, taking cues from the likes of Kaytranada and Disclosure. The boys also had the help of good friend Kamaliza (of Olympic Ayres) to help co-write the track, as well as Luke Million who worked with Midnight Pool Party to co-produce the entire ep.
"We've worked with Luke a few times over the last couple of years and he has been a massive influence on us. That made it an easy decision for us when deciding who we wanted to work with us on our debut EP. He understands where we've come from, as well as where we are going artistically." – Midnight Pool Party
Without too many bells and whistles, Midnight Pool Party have strung together a big room banger that is equal parts a groover as it is slick and sophisticated. With a new musical objective in mind, Midnight Pool Party are set to show their best talents yet.
'Waiting' is available now on iTunes and Spotify ahead of their upcoming debut EP which will see its release in February.

https://soundcloud.com/midnightpoolparty | https://www.facebook.com/midnightpoolparty
https://twitter.com/MPP_PoolBoys | https://www.instagram.com/midnightpoolparty