Midnight Pool Party – Stay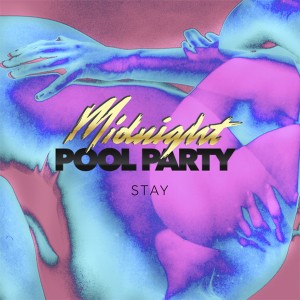 'Stay' is the brand new summery groove from Sydney electro-funk duo Midnight Pool Party, an exciting new release that sees them exploring new territories of their sound and style.
Darren Morilla and Oliver Dela Cruz set out to make something that would excite and inspire, to expand on the foundations of the classic Midnight Pool Party vibe by taking on a whole new approach to their songwriting technique. As they began working on a collection of new ideas over the summer months, 'Stay' emerged with a clear comprisal of everything they set out to achieve, making it the obvious choice for their next big release.
With a surge of thumping beats, funky bass-lines, warbling synths and Darren's insatiable vocal hooks, Midnight Pool Party have delivered an infectious modern-day disco groove, with classic disco undertones. Polished off by the masterful mixing skills of Australian producer Luke Godson (of Luke Million & The Swiss), 'STAY' sees Midnight Pool Party kicking off 2015 with style and sophistication.
'STAY' began with a lyric, a melody and a simple beat. As Darren and Oliver began experimenting with a few varying synth sounds and drum machines, the track began to take on a life of its own as it continued to evolve with a natural ease. Vibing on a mixture of elements from some of their Aussie brethren (Flight Facilities, The Swiss, RÜFÜS and Hayden James), Midnight Pool Party are taking the next steps in the evolution of their sound, and exploring new terrain with a level of maturity that will impress and inspire.
'STAY' is available to download for FREE via the band's Soundcloud page or you can pick it up from iTunes.

Facebook.com/MidnightPoolParty | SoundCloud.com/MidnightPoolParty | Twitter.com/MPP_PoolBoys