Midnight Pool Party – Disease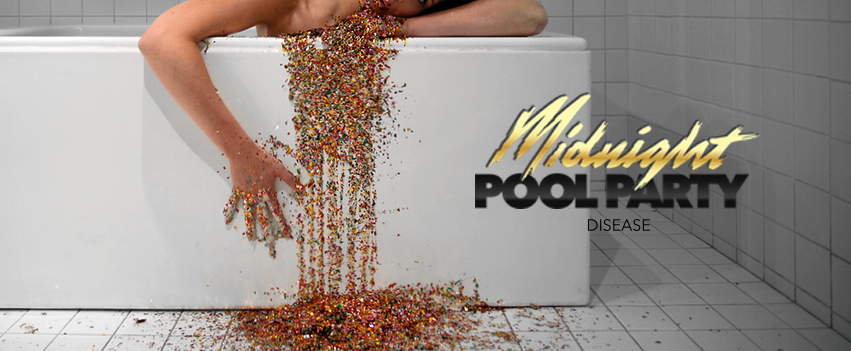 After the huge success of their recent single 'Stay,' Sydney electro-funk duo Midnight Pool Party are excited to share their next disco-romp, 'Disease.'
After hitting the studio to work on a few ideas they had floating around, Morilla came up with a basic melody and direction for one of these tracks. Oliver Dela Cruz then began jamming out the groove, and after a few hours they had a solid sounding recording that they were both really happy with. Over the coming weeks they continued to work and refine the production, pushing themselves to experiment with new sound arrangements, instrumentation and song writing techniques.
Midnight Pool Party's ornate ability to blend classic and modern-day disco is always an impressive trait. Morilla's sterling divo-esque vocals soar across driving arrangements of deep funky bass, strobing retro-synth sounds and vocodered vocals effects, delivering an infectious disco-funk groove that will have your body moving uncontrollably to its sounds.
"After such an amazing response to our last single, we really wanted to push ourselves with this new track, so we experimented with our arrangements, instrumentation and song writing styles. We drew inspiration from legends like Prince, Justice, Presets, DaftPunk and Stevie Wonder – and I think if you listen really closely you can hear all of those flavours in there" – Midnight Pool Party
'Disease' owes its masterful mixing to Australian producer Luke Godson (aka Luke Million / The Swiss), who has also helped them out on their last few releases.
'Disease' will be available from iTunes and on Spotify as of June 16, but for a limited time you can get a free download via the band's Soundcloud page.

Facebook.com/MidnightPoolParty | SoundCloud.com/MidnightPoolParty | Twitter.com/MPP_PoolBoys