Midnight Pool Party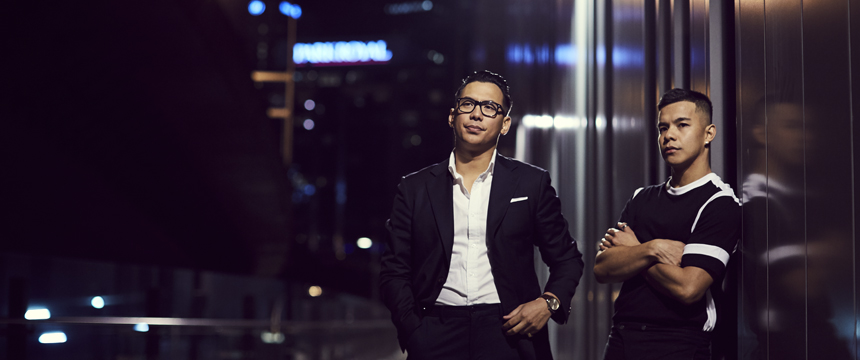 PROFILE
Name: Oliver Dela Cruz (guitar, bass & production) & Morilla (vocals, keys & production)
Location: Sydney, Australia
Style: Dance, Electro, r&b, Hip-Hop
Influences: Disclosure, Snakehips, Katranada, Majid Jordan, Flight Facilities
ARTIST BIO
The brains behind Midnight Pool Party are Sydney locals MORILLA and Oliver Dela Cruz, who are together crafting addictive electronic dance music, that is infused with a rich palette of dance, electro, r&b and hip-hop influences.
Since their beginnings in 2013, Midnight Pool Party have evolved from their classic-disco style into a more mature electronic realm, with their recent remixes of Daniel Johns ('Ariel Love') and Miike Snow ('My Trigger'), along with their cover of Frank Ocean's 'Thinkin Bout You', heralding this new era in their sound. As Midnight Pool Party began moving in a new direction with their songwriting & production, Morilla also experimented with his vocals and lyrics, capturing what was to him a more natural-feeling sound, drawing on his influences from artists like Drake, Pharrel Williams and Anderson Pak.
Leaving their classic-disco persona behind, Midnight Pool Party continue to bring an infectious groove to their music with lush synths, thumping bass-lines, playful key-noodling and strong infectious vocal-hooks, proving that they are indeed moving in the right direction.
2017 will see Midnight Pool Party release their debut five-track ep with accompanying debut music video, as well as whole lot of other exciting news before the year is out.
SOCIAL
Facebook: Facebook.com/MidnightPoolParty
Soundcloud: SoundCloud.com/MidnightPoolParty
Twitter: Twitter.com/MPP_PoolBoys
Triple J Unearthed: Triplejunearthed.com.au/MidnightPoolParty
Instagram: http://instagram.com/midnightpoolparty
BOOKINGS
Jez Ryan | Mammal Sounds
jez@mammalsounds.com
PUBLISHING:
Rob Scott | Source Music
rob@sourcemusic.com.au

'Dalliance EP' (2017)

.