Kings. – Whispers

Kings. are an indie-electronic trio out of Melbourne who are excited to announce their upcoming national mini-tour, alongside the release of their impressive second single, 'Whispers'.
The idea of 'Whispers' came about during the late hours of the night when the world goes to sleep and all distractions are set aside. The song is about that muse who inspires you to create and achieve clarity during life's most stressful moments.
Inspired by the sounds of Tame Impala, Years & Years and Daniel Johns, Kings. began their work on refining this new idea; layering the beat,
the synth and the electric guitar, these timbral elements began to pulse with a natural ease.
The comforting voice of Hayden Jeffery weaves its way across a landscape of indie dream-pop sounds, as the song unfolds with an empowering, heart-felt emotion.
"With the release of Whispers we have fully realised the sound we are aiming to create as Kings. We hope it's as enjoyable to listen to as it was to create" – Kings.
'Whispers' is available now from iTunes and on Spotify, and for a limited time you can also get a free download via Kings. Soundcloud page.
Kings. will be hitting the road throughout November on a four-date mini-tour which takes them to Adelaide, Sydney and Melbourne, playing alongside South Aussie crew Something To Rescue, and Melbourne's Jakubi.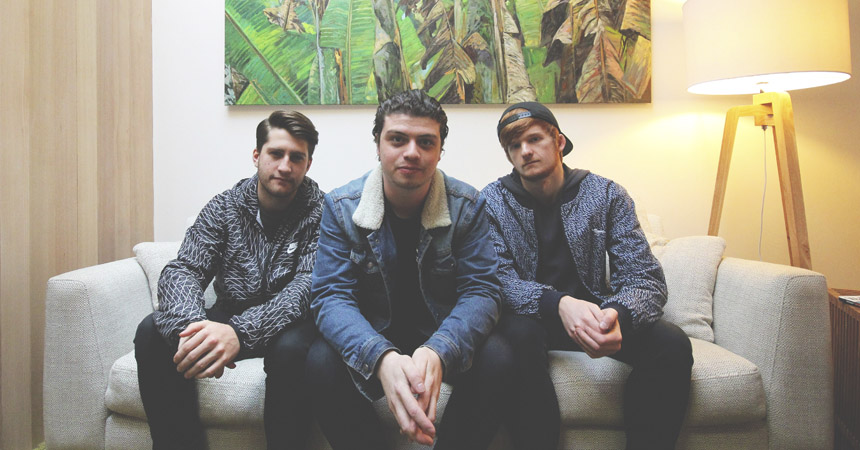 https://www.facebook.com/Kings.AUSmusic | https://soundcloud.com/kingsaus | https://twitter.com/KingsAus