JP Klipspringer – Let You Go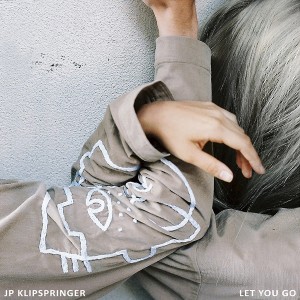 'Let You Go' is the brand new single from JP Klipspringer, the solo indie-pop project from Melbourne songwriter and musician, Jack Poulson.
First conceived in the late summer months of 2013, a summer that was soundtracked by two of Poulson's all-time favourite musicians (Stephen Malkmus & Ben Folds), he was driven by their effortless abilities of turning an emotional mess into pure gold.
"Let You Go was written with a break-up song in mind, but it doesn't necessarily follow the story of two lovers separating. It's more about an individual divorcing themselves – or at least attempting to do so – from an aspect of their personality they can no longer live with" – Jack Poulson
Recorded and produced in Melbourne by Matik (known for his work with Seth Sentry, Pez and Bliss n Eso), 'Let You Go' will take you on sugary sweet, indie-pop drive with it's warm caressing beats, crisp airy guitar and Poulson's wonderfully soft vocals, making this the ideal addition to your next summer soundtrack.
'Let You Go' is available for a 'name your price' deal via the JP Klipspringer Bandcamp page, where you can also stream and purchase his 2014 debut EP, Drip Dry.

Facebook.com/jpklipspringer | Soundcloud.com/jpklipspringer | Twitter.com/jp_klipspringer