Husky – Electric (The Checkup & Eau Claire Remixes)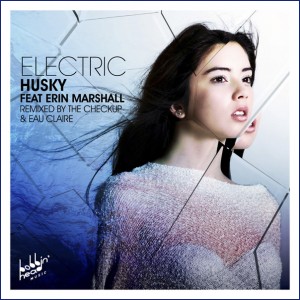 Just a few weeks ago, Australian DJ/Producer Husky revealed his newest summer-house production 'Electric,' featuring the stellar vocal work of Sydney songstress Erin Marshall, it is the first track to be pulled from his upcoming debut album.
This week Husky has three fantastic 'Electric' remixes to share with us, from three different regions of the globe; Belgium producer The Checkup shows us what a bit of garage influence can do, Washington DC's Eau Claire adds a tropical-house touch to the summery anthem, and there's also a new club-worthy rendition from the man himself, Husky.
Since its release 'Electric' has collected over 10,000 plays and has received some great support from the global online music community including EDMTunes, Kick Kick Snare, Caveman Sound and Earmilk, just to name a small few.
When Lawrence Huskinson (aka Husky) began working through all of the track ideas he had floating around for this album, there was a particular chord and melody that was a clear stand out from all of the others, it was just lacking a crucial element.
Husky had come across Erin Marshall's work a few times over the recent months, and he was really enjoying her tone, her style and the emotion that she brought to everything she worked on. Husky felt Erin's voice would really suit the mood he had in mind for this new song, so they teamed up and began writing.
The result is 'Electric'; a pulsing deep-house beat working in unison with a smooth infectious baseline, a surging disco groove and Erin Marshall's sensual vocal harmonies, creating an infectious summery-house track that will warm your soul and make you want to get up and move.
"Electric encompasses something we should all feel, a bright spark between two lovers that burns deep within them from when they first meet and connect to the present day" – Husky
'Electric' and its remixes are available now from iTunes.

https://www.facebook.com/Huskyrandomsoul | https://soundcloud.com/huskyrandomsoul | https://twitter.com/mrhuskyhusky
–
https://www.facebook.com/erinmarshallmusic | https://soundcloud.com/erinmarshallmusic | https://twitter.com/EzzyMarshall