Golden Vessel – Control (ft. Caleb Hodges)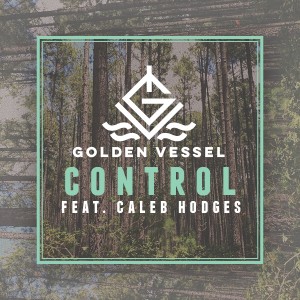 Today 17 year-old Brisbane-bred producer Max Byrne, aka Golden Vessel, shares his new single 'Control,' an exciting new production that features Caleb Hodges of Australian indie-rock crew Art of Sleeping on vocal duties.
The idea for 'Control' began while on a beach holiday with his family back in December of 2013. Max Byrne had a strong idea resonating in his mind for how this track would eventually sound, and after many versions over the following months the ideas gradually began falling into place.
During this time, Max Byrne was introduced to Caleb Hodges through a mutual, and he decided to send Caleb this new track to see if it was something he may have a feel for. Caleb eagerly laid down a rough vocal demo that blew Max's mind, and so together they began fleshing out the final vocal ideas, melodies and lyrics.
Warbling synths, soft pulsing beats and well-placed percussion cradle Caleb Hodges' voice exquisitely, resulting in a track that will award Golden Vessel with a world of warranted attention and praise.
"I really like music that feels human and has character. I also love the sound and feel of analog devices, and I think I was able to capture all of that quite well with this recording. The story behind the lyrics explore the hardship and suffering around the sudden and unexpected ending to a long-lasting relationship" – Golden Vessel
'Control' was written and recorded in Golden Vessel's bedroom studio before being sent down to Melbourne for mixing and mastering by Andrei Eremin. With a sound that is influenced by the likes of Flume, Chet Faker, James Blake and Bonobo, Golden Vessel is emerging as a serious new contender to the global electronic music scene.
'Control' is available to download for free via Golden Vessel's Soundcloud page.

https://www.facebook.com/goldenvesselau | https://soundcloud.com/golden-vessel | https://twitter.com/goldenvesselau
https://www.facebook.com/theartofsleeping | https://soundcloud.com/artofsleeping | https://twitter.com/artofsleeping