Floria – Bring it Back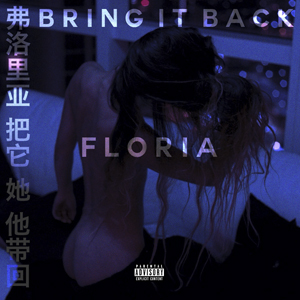 Tristan Agostino is a 22 year old Brisbane-based, future-R&B producer known as Floria, and this week he is excited to share his brand new single, 'Bring it Back.'
Written and recorded in his home studio using analogue synthesisers splayed through digital software, 'Bring it Back' showcases an exciting progression in Floria's production style, sound and his overall songwriting abilities. Taking its inspiration from Ariana Grande, Shlohmo and The Weekend, 'Bring it Back' displays an infectious barrage of modern R&B grooves, powerful synth and Floria's smooth vocal croon that transitions effortlessly between English and Mandarin.
'Bring it Back' is a sentimental story of love lost, and the unrelenting desire for its return.
After sneaking into a Daft Punk gig in Brisbane back in 2007, Tristan Agostino discovered a strong desire to try making his own music. Shortly after he began experimenting with in music production, giving birth to his own form of R&B-infused techno. As his knowledge grew and his inspirations changed, Tristan's sound quickly began to evolve, transforming into what is now the unique future-R&B sound of, Floria.
'Bring it Back' is available to download for free via Floria's Facebook page.

Facebook.com/floriamusic | Soundcloud.com/floriaofficial | Twitter.com/pryncefloria