Feki – Remember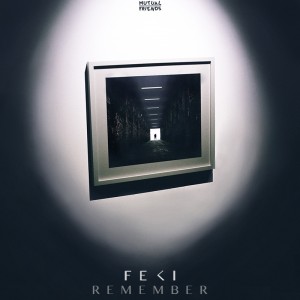 Rising Australian producer Feki brings an impressive new offering of progressive, future chill beats with his newest single, 'Remember.'
Henry Feki continues to impress with each new production, his sound design and style remain in a constant state of progression as he dreams, explores and experiments with varying styles and genres of music and sound architecture.
Feki hopes 'Remember' will bring about a feeling of relaxation, a time to chill-out and reflect on what you have and who is important in your life, remember some of the little things, and forget a lot of nonsense as you take a trip into Feki's wonderland of twinkling arpeggios, elegant vocal harmonies and pulsing electronic beats.
"I feel we take a lot of things for granted, so it's important to remember that there are other people out there who are doing it tougher than ourselves. It puts everything into perspective and makes you appreciate the little things even more. So remember the people around you, remember to work hard and remember to never give in" – Feki
Feki's new single 'Remember' is available now for free via his Soundcloud page.

https://www.facebook.com/Fekibeats | https://soundcloud.com/fekibeats | https://twitter.com/Fekibeats