Feki – Nothing Lasts Forever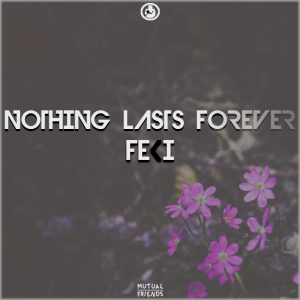 19 year old Brisbane-based producer Feki has been making quite the name for himself of late with some amazing remixes he has produced for the likes of cln, GRMM, Kilter and The Preatures, but today the Aussie newcomer is sharing his latest original production, 'Nothing Lasts Forever.'
With its buoyant future-chill beats, a smooth seductive R&B groove, and his staple "yeah" vocal sample, Feki's sound maintains this soulful edge, which allows us all to easily connect and move with his tunes.
"I wanted to capture the emotion of how it feels to realise that all good things must come to an end, but instead of dwelling on the thought that nothing lasts forever, you make the most of the moment and live with no regrets" – Feki
Influenced by the likes of Ta-ku, Stwo, Mr. Carmack and the legendary Timbaland, Feki has been focused on mastering his own style of production and sound while he continues to experiment with many types and genres of music.
Featuring the mastering skills of fellow Brisbane-based producer Omniment, 'Nothing Lasts Forever' is taking this young producer to a whole new level of notability, and confirming a solid position within the global electronic music scene.
.
SOCIALS
Facebook.com/Fekibeats | Soundcloud.com/fekibeats | Twitter.com/Fekibeats