Dolo Jones – Can't Give You Up (ft. PASSERINE)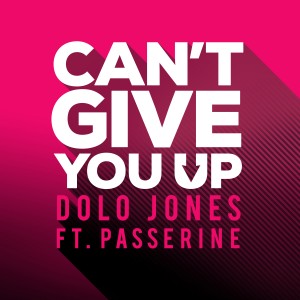 UK producer Dolo Jones teams up with Melbourne's PASSERINE for his latest deep-house, dancefloor filler, 'Can't Give You Up.'
Dolo Jones had a track floating around for a while that was just crying out for a strong female vocal. By chance he came across PASSERINE's tunes online, and frontwoman Phoebe Dubar's voice instantly won his attention. It didn't take long at all for him to realize this was the voice he needed for his new track.
Just a few short days after reaching out to Phoebe, she had delivered her lyric & melody idea; a raw, slightly jazzy accapella recording that simply blew Dolo away with how perfectly its unique, raspy texture blended with his deep-house production.
Phoebe's nostalgically golden vocals were then sliced with echoing reverbs, a driving piano-based rhythm and layers of thumping house beats. Pieced together by Dolo Jones' crisp production skills, he has given life to his new summer-house anthem, 'Can't Give You Up.'
"After a quick chat online Dolo sent over his track for me to check out, and I fell in love with it instantly. The vibe and the groove was already there in my mind, and the lyrics just came to me so easily. I did a quick recording using my SM58 mic to give Dolo an idea of the vibe I was running with, and he loved it just as it was; a little rough around the edges and a touch of 90's nostalgia" – Phoebe Dubar
'Can't Give You Up' will be available from iTunes and on Spotify as of June 28, but you can get a free download now via Dolo Jones' Soundcloud page.

https://www.facebook.com/iamdolojones | https://soundcloud.com/dolojones | https://twitter.com/iamdolojones
–
https://www.facebook.com/thisispasserine | https://soundcloud.com/thisispasserine | https://twitter.com/thisispasserine