Death Club 7 – Immortal Peaches EP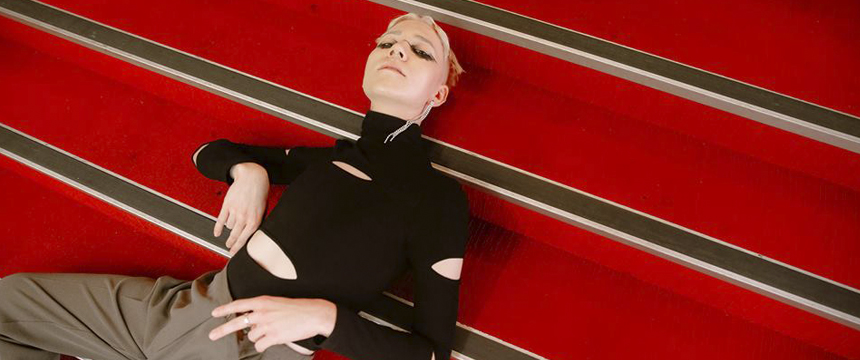 DEATH CLUB 7 is a newcomer out of Brisbane who's been crafting quite a unique experimental/alt-electronic sound over the last few years, as he's been piecing together his emotional debut, Immortal Peaches EP.
The EP is seeing its release this week, and with influences like Björk, The Knife, Marilyn Manson and Die Antwoord, we can certainly expect one hell of a treat.
"Peaches of immortality' or 'immortal peaches' are a Chinese mythological element denoting longevity – the Xian (roughly translated as enlightened beings), would be granted everlasting life by consuming them" – DEATH CLUB 7
The five tracks found on the Immortal Peaches EP were written over a 3-year period in Patrick King's (the man behind DEATH CLUB 7) bedroom-studio. Given how personal this EP was to him, Patrick felt it was important for him to have full control over the EP's creative process, so he wrote, recorded, self-produced and mixed each of the tracks, before passing on to his friend Matthew Grey for mastering.
"Immortal Peaches is an introspective analysis of my emotional and mental state over time, and what I perceived as significant aspects of my downfall into and recovery from disorder.
The EP is 16-minutes of cognisant self-destruction, as I dismantled every sentiment as it would come to me, molding them into things I could better understand with lyrics and sounds. This enabled me to fully realise my emotions, and return to the most fundamentally human equilibrium: living. In other words, these songs are my Immortal Peaches" – DEATH CLUB 7
Now let's all go on a journey into DEATH CLUB 7's hazy electronic realm of deep emotionally-driven chaotic sounds, a world that thrives on your presence as it bathes you in a pool of emotions; pleasure & pain, joy & misery, desperation & total euphoria.
Immortal Peaches EP is available now from iTunes and on Spotify.
https://www.facebook.com/deathclub7 | https://soundcloud.com/deathclub7
https://www.triplejunearthed.com/artist/death-club-7