colourspacecolour – Turning Time Into Powder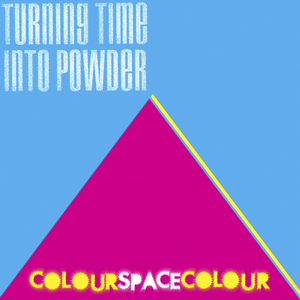 'Turning Time Into Powder' is the new single from Jules and Claud, two girls from Sydney who are making super catchy, synth-pop tunes under the name colourspacecolour.
Featuring two retro-inspired synths, two sets of silky-smooth vocals, the dynamic thud of an electronic beat and their delicately placed percussive sounds, 'Turning Time Into Powder' is an infectious new offering that is sure to brighten any mood. Its lyrics will however play on the emotions as they tell the story of a non-committal relationship and the anxiety of wasting time – turning time into powder.
"This was a super fun track to work on. We kept sending the demo back and forth until we felt we'd maxed out on 80's nostalgia…we may have also watched The Breakfast Club a few times that week!" – colourspacecolour
Inspired by the sounds of Gary Numan and New Order, 'Turning Time Into Powder' is the next single to fall from colourspacecolour's recently released self-titled debut EP, which can be heard via Spotify and iTunes.

https://www.facebook.com/colourspacecolour | https://soundcloud.com/colourspacecolour | https://twitter.com/colour__colour