cln – Satisfy (ft. Lou Millar)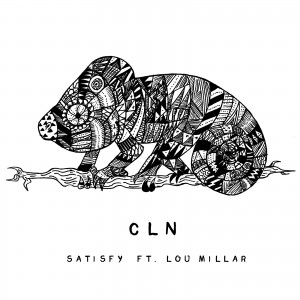 This week we are treated to the mesmerizing sounds of 'Satisfy,' the brand new single from Brisbane future-beat producer cln, featuring the gorgeous vocals of Lou Millar, one-half of Sydney's Twin Caverns.
Written in the wee hours of the morning during a time of procrastination, 'Satisfy' is a hypnotic moody-blend of infectious keys, pulsing beats and spine-tingling vocal samples, all interlaced by cln's impeccable production skills.
"Some of my best song ideas come to me at about 3am when I'm in a semi-comatose state. 'Satisfy' began as one of these ideas, and it basically reflects the mellow mood I was in at the time. I had an assignment due the very next day. I was barely awake, but I was content making music and decided everything else could wait" – cln (Callan Alexander)
Lou Millar drifts throughout the seamless instrumentation with her eerily beautiful vocal timbre. Her lyrics focus on ambiguous times, the moments where you begin to doubt your intentions and start questioning your course of action. Eternally haunted by an unrelenting conscience.
You can get a free download of 'Satisfy' now through cln's Free download page.

Facebook.com/clnmusic | Soundcloud.com/callanalexander | Twitter.com/clnmusic
Facebook.com/twincavernsmusic | Soundcloud.com/twin-caverns | Twitter.com/TwinCaverns