cln – Left Behind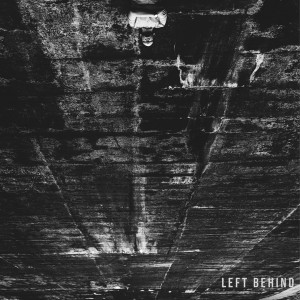 This week Australian producer cln shares the next track to fall from his upcoming EP, as well as announcing his first headline tour of Australia.
After impressing many with his recent single 'Hold Me,' the now 20 year-old future-beat producer from Brisbane returns with his next EP offering. 'Left Behind' once again features cln's own brooding voice as it is warped, twisted and blended into a stunning backdrop of resonating synth, layered orchestral horns and lumbering electronic beats.
"I wanted this EP to demonstrate a wide variety of styles and moods, and so this new track is a world apart from the last one. Taking some inspiration from Caribou, I wanted to bring 'Left Behind' back to a point where the instrumental was the focus again, rather than the vocals. I also wanted to experiment with restraint and a sort of continuous build up – it was difficult to restrain myself from just throwing everything at the first drop, but I'm really glad I did" – cln
cln's Found EP is due for a release in July 2015, and for now you can get a free download of 'Left Behind' from cln's Soundcloud page – but only for a limited time.
cln is also this week announcing his first headline tour of Australia, which will see him teaming up for a co-headline spots with Elizabeth Rose in Brisbane, UV Boi in Adelaide and Dugong Jr in Melbourne. There are also plans underway for a small run of North American shows toward the end of the year.
FOUND EP TOUR:
Saturday, June 13 – The TBC Club, Brisbane (w/ Elizabeth Rose)
Friday, June 26 – Cats @ Rocket Bar, Adelaide (w/UV Boi)
Friday, July 3 – Jam Gallery, Sydney
Friday, July 17 – Laundry Bar, Melbourne (w/Dugong Jr.)
Friday, July 31 – At The Pile, Perth
RSVP: https://www.facebook.com/events/760053670775125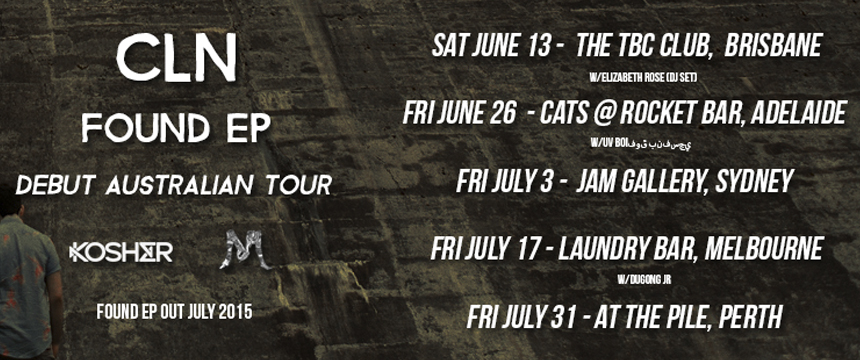 https://www.facebook.com/clnmusic | https://soundcloud.com/callanalexander | https://twitter.com/clnmusic