cln – Hold Me (Music Video)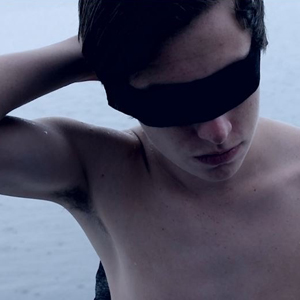 Last week Australian electronic producer cln released 'Hold Me,' the first single from his highly anticipated second EP, which has him proving to the entire world once again just how talented he really is.
This week Callan Alexander (the 19 year-old producer behind cln) is premiering a deeply moving self-filmed and directed music video for 'Hold Me', starring his two brothers Dagan and Kian Alexander, it depicts an abstract look into the concepts of depression, life and death.
The video's storyline is quite metaphorical, created in a way that allows the viewer to get personally involved and ultimately have his or her own interpretation of what it is about, deciding what the blindfold represents, and filling in the small gaps in the storyline with their own ideas.
"I decided to film, edit, and direct a film clip for 'Hold Me' myself, mainly so that I could have full control and be able to create a product that fits in with my vision of this song. This was a bit of a challenge, but I'm glad that I decided to take a one man approach, it was a good learning curve" – cln
'Hold Me' has bee coasting through the Top 5 of the Hype Machine charts for the last 5 days now, peaking at #4 over the weekend and collecting over 70,000 plays on Soundcloud. cln has won the support of music websites and radio stations from all around the world and was made a featured artist this week by Australia's Triple J Unearthed, who likened his new single to the sounds of Chet Faker.
cln will be hitting the road in 2015 for his first ever national tour, before heading off to the USA for a small run of North American shows toward the end of the year.
We can expect a few more new singles from cln over the coming months in the lead-up to his second EP Found, which is due for a release in July 2015.
'Hold Me' is available now from iTunes and on Spotify.

https://www.facebook.com/clnmusic | https://soundcloud.com/callanalexander | https://twitter.com/clnmusic