Bearoid – 'Enemy'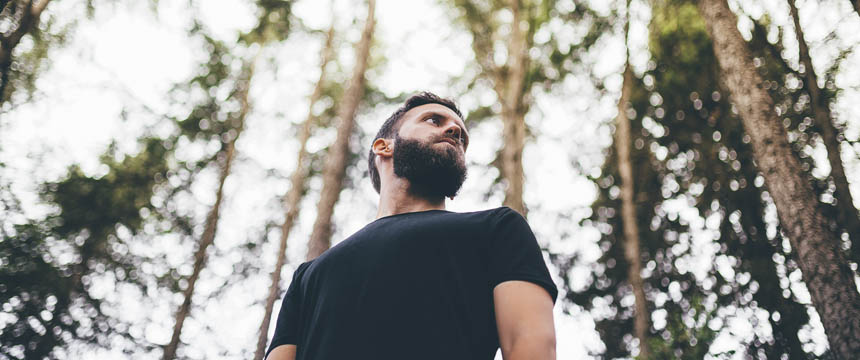 Barcelonian electronic-pop artist Bearoid shares his daring new single 'Enemy', sporting a playful synth melody and pansexual fantasies.
"It's a song about pansexuality. It's dark as a room at night, but full of love and warmth. I was in the train looking at people thinking of how far we are from the people we don't know; we share space and time but we're not allowed to trust each other. I then started imagining a random girl and I making out, we just felt attracted to each other. That gave me a really strong feeling of freedom and sexuality, and I imagined everyone around making out, forgetting about mental barriers." 
Using strong, layered synths, Bearoid creates a track that is equal parts playful and sexual. Samples of arcade-game synths colour the song with an endearing cheekiness, but when the chorus hits, it's all about a strong, pulsating beat and edgy, metallic synths.
And then there's Bearoid's vocals; strong and flirtatious, it leaps out against the strong instrumentals allowing him to lyrically explore an intriguing and bold topic. In a world where we are more connected to technology than humans, Bearoid's playfully taps into something deeper and more meaningful — a rarity in electronic music.
Accompanying the single is a music video which grabs the idea of sexuality between the unknown, and takes it to the universe of inanimate objects, where things that are not supposed to go together get intimate. You can see the beauty in the love between elements that do not fit one another, without judging if it's wrong or right, normal or strange.
"Love is shapeless and can be represented by any interaction between two elements, this way we proof that it's only our fears that move us away from other people that we could love this or that way" – Bearoid
'Enemy' is available now on iTunes & Spotify though La Belle Records, and over the coming weeks it will be accompanied by a remix from fellow Barcelonian InnerCut.

https://soundcloud.com/bearoid | https://www.facebook.com/iambearoid | https://twitter.com/bearoid