Back Back Forward Punch – 'Zero to Disco'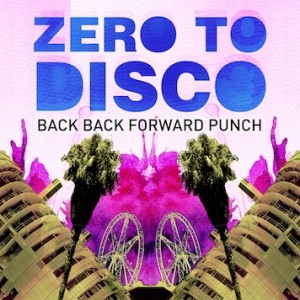 Back Back Forward Punch release latest single 'Zero to Disco,' with remixes from Discotexas wunderkinds Coupons, electro-funk extraordinaire's Dublin Aunts, and disco-fiend KREAP.
The soulful single adopts the lush sounds of early disco, boasting infectious synths, tumbling bass drops and sultry harmonies, ultimately delivering dance-floor euphoria.

.
SOCIAL LINKS
Facebook.com/BackBackForwardPunch | SoundCloud.com/BackBackForwardPunch
Twitter.com/BBFPunch | BackBackForwardPunch.com.au | YouTube.com/TheBBFPunch
.