Back Back Forward Punch – 'Solid Gold'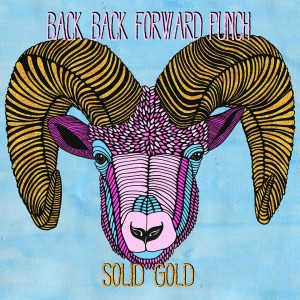 'Solid Gold' is the uplifting and inspiring new single from Melbourne electronic duo, Back Back Forward Punch; the follow up to their early 2014 release 'Emergency Bow Tie,' which gained them international praise and the attention of one of Australia most reputable radio stations, Triple J.
'Solid Gold' sees Laura Boland employ delicate and haunting vocals to tell their story of unraveling perceptions, coming of age, and ultimately revealing that we are all imperfect heroes to someone for a short time.
Andy Liddell captivates with his dynamic and intricately layered production as he gracefully shapes the track with pulsing bass lines, manipulated vocal cuts and warbling keys.
Drawing sonic parallels with the likes of Kilter, BANKS, London Grammar and The Kite String Tangle, Back Back Forward Punch have delivered a majestic track that blurs the lines between pop, trip-hop and soul.
'Solid Gold' also come with two outstanding remixes by two very differing producers;
Canadian beat connoisseur Pat Lok holds the mood well inside the light with his unrelenting influence of animated disco-house beats, as he explores an uplifting environment where smiling and dancing seem like the only things that ever really mattered.
Brisbane electronic wunderkid cln takes us all on a slightly darker journey, as he layers Laura Boland's haunting vocals atop a strung out rendition of Andy Liddell's warbling downtempo production, creating a deeply dynamic atmosphere that won't soon be forgotten.

.
SOCIAL LINKS
Facebook.com/BackBackForwardPunch | SoundCloud.com/BackBackForwardPunch
Twitter.com/BBFPunch | BackBackForwardPunch.com.au | YouTube.com/TheBBFPunch
.