Back Back Forward Punch – 'Emergency Bow Tie'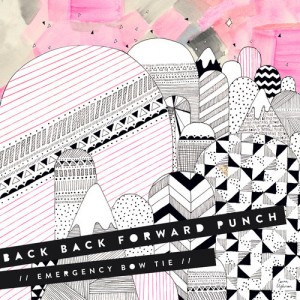 Melbourne disco-electro duo Back Back Forward Punch return with 'Emergency Bow Tie,' their third single for 2013.
Inspired by Du Tonc, Plastic Plates and Chromeo, Andy Liddell and Laura Boland have curated a wonderland of poppy bleeps and warm bouncing bass-lines, dusted with robotic hooks and soothing vocals.
The single boasts three groove-inducing remixes, courtesy of Brisbane indie-electro lads Pigeon, Perth's biggest up-and-coming electronic duo Sun City and UK disco-don Mighty Mouse.
'Emergency Bow Tie' is the soundtrack for those times when you didn't get the dress code memo.

.
SOCIAL LINKS
Facebook.com/BackBackForwardPunch | SoundCloud.com/BackBackForwardPunch
Twitter.com/BBFPunch | BackBackForwardPunch.com.au | YouTube.com/TheBBFPunch
.