Back Back Forward Punch – 'Don't Stop Now'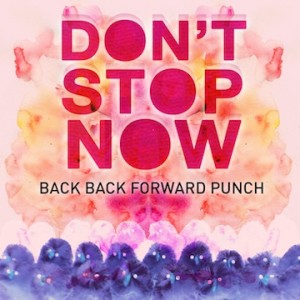 Off the back of the success of former single 'Zero to Disco,' Melbourne duo Back Back Forward Punch (BBFP) unleash their new, velvety disco jam, 'Don't Stop Now.'
Laura Boland reigns supreme atop of Andy Liddell's infectious production, with a voice that is both sultry and commanding. She prowls amidst bouncing bass-lines and waves of glistening synth, wooing listeners into an endorphin releasing state, in a way that only good disco can do.
Also accompanying the release is the infectious dance-floor dominating, B-side track 'Tipsy.'

.
SOCIAL LINKS
Facebook.com/BackBackForwardPunch | SoundCloud.com/BackBackForwardPunch
Twitter.com/BBFPunch | BackBackForwardPunch.com.au | YouTube.com/TheBBFPunch
.