Back Back Forward Punch – Big Time & Up Late In The Jungle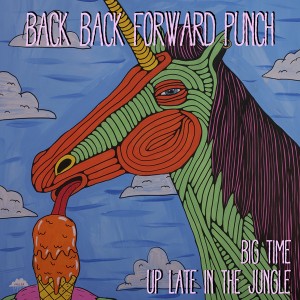 Melbourne electronic duo, Back Back Forward Punch, have returned to close 2014 with a dynamite double-single release, 'Big Time' and 'Up Late In The Jungle.'
'Big Time' is an assembly of breezy vocals, robotic hooks and deep bass rhythms, pulled together by a harmonic display of Nu-disco grooves. Lyrically, it's a song about finding that one amazing person, casting off love's fears and preconceptions, enjoying good surprises, and allowing yourself to be carried off into an ocean of happiness.
'Up Late in the Jungle' is a late-night take on a classic disco groove. It's music for a midnight romp in a tropical moonlit jungle, where all the animals, insects and creatures of the night stop feeding on each other for a brief reprieve, casting off their differences for a night of debauchery and dance.
Members Andy Liddell and Laura Boland collect their influences from a range of old and new disco-flavoured pastures. Drawing from the likes of Gigamesh, Chromeo, Groove Armada and Goldfrapp, Back Back Forward Punch create a slick, pulsating disco wonderland full of joy and darkness, sparkles and dust, sunshine and rain.
'Big Time' and 'Up Late In The Jungle' are available to download for free from the Back Back Forward Punch Facebook page.

Facebook.com/BackBackForwardPunch | SoundCloud.com/BackBackForwardPunch | Twitter.com/BBFPunch