AViVAA – CRYSTALEYES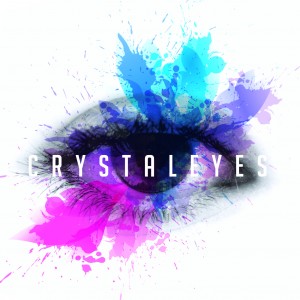 Sydney musicians Aviva Payne and Matais Coulter, otherwise know as AViVAA, have returned with the haunting and wonderfully seductive sounds of their exciting new single, 'CRYSTALEYES.'
After the success of their first two singles 'Reel Me In' and 'XX,' AViVAA continued to explore the limitless depths of their combined creativity, drawing inspiration from all corners of the music realm. 'CRYSTALEYES' now has AViVAA shifting their grounded minimalist style to a whole new level, as they deliver a full bodied electronic sound that is summoned from a world of dark electronic beats, heavy industrialised synth, and evenly balanced by the beautifully complex vocal layers of Aviva Payne.
'CRYSTALEYES' was recorded at Studios 301 in Sydney by resident producer Lachlan Mitchell (The Jezabels & Phil Collins), and owes its meticulous mastering to Gene Gremaldi, known for his work with Lana Del Rey and Lady Gaga.
'CRYSTALEYES' will be seeing its official release on September 24, and will come be accompanied by an inspiring remix by Sydney producer, Kanyon.
AViVAA are also working on their debut EP, which they plan to have out in late October.
.
SOCIALS
Facebook.com/Avivaamusic | Soundcloud.com/avivaa-1 | Twitter.com/avivaamusic