Acaddamy – I've Been Waiting (The Remixes)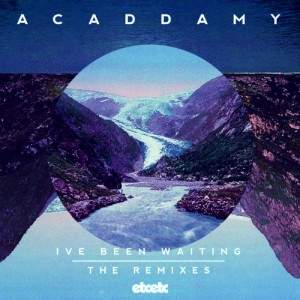 A few weeks ago we sent out a track called 'I've Been Waiting,' the brand new housey treat from Australian producer Acaddamy. It has since collected over 10,000 Soundcloud plays and won the support of websites and radio stations from around the globe including Kick Kick Snare, Pilerats, Discobelle, KCRW Radio, Future Radio, Kiss FM and ClubNation Radio.
This week Acaddamy is very excited to be sharing three outstanding remixes by three very talented producers; Portland's Jason Burns, Austin's MSCLS and fellow Aussie Lyndon Kidd.
Acaddamy's lo-slung, garage-infused beats hero the the track's anthemic vocals perfectly, as they slice their way through layers of thumping percussion and pristine production, while its deep warbling bass makes you hunger for the nearest dancefloor.
'I've Been Waiting' is available now from iTunes, with thanks to etcetc music.

https://www.facebook.com/Acaddamy | https://soundcloud.com/acaddamy | https://twitter.com/acaddamy